Online Consulting and
Learning Platform
Already a subscriber? Login to access the courses.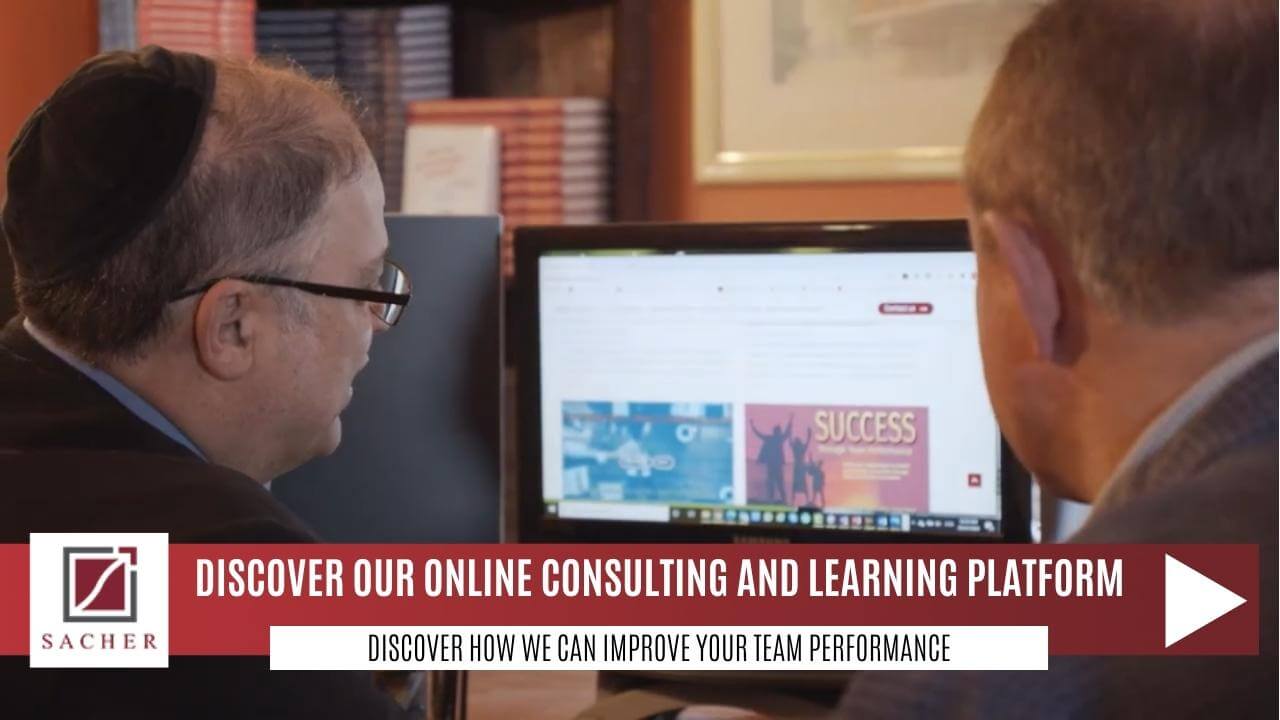 We specialize in measurable, rapid and sustained productivity improvement.
We achieve this through a total and integrated performance improvement system. The essential components of team performance are the elements strongly evident in all high-performance teams. The better developed these components are the better the team's performance. There are 10 essential components and systems of team performance as listed below: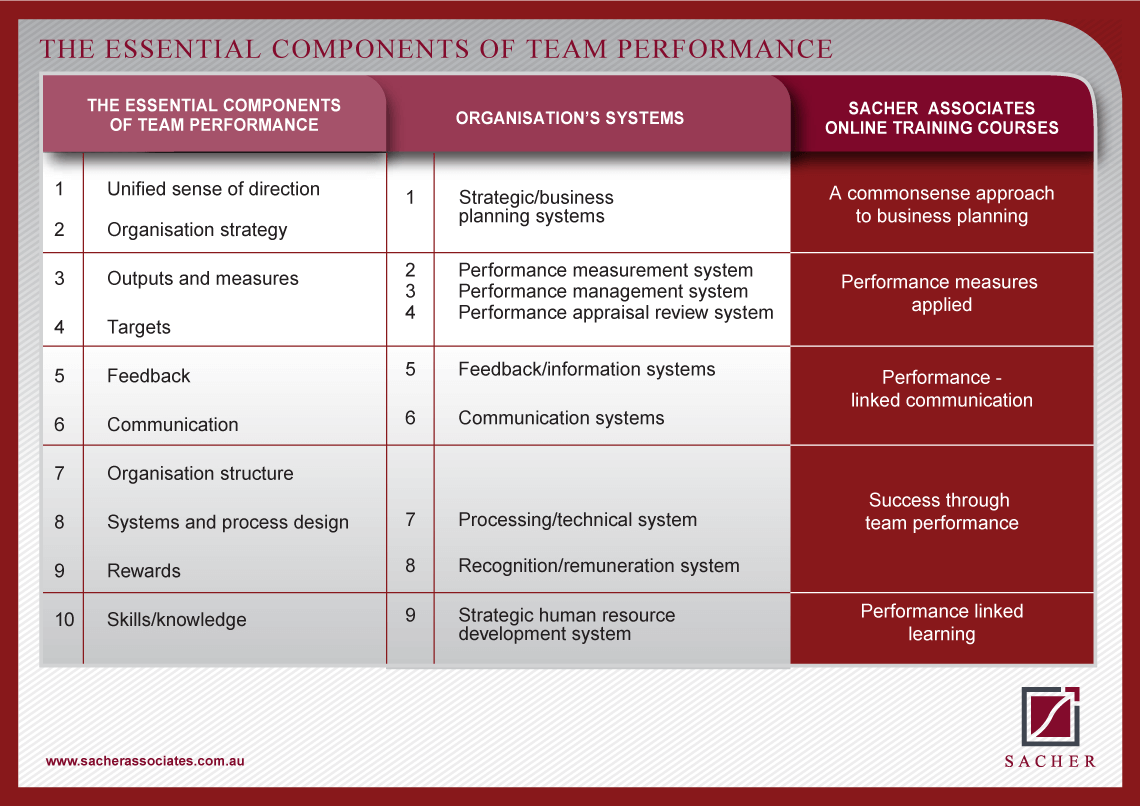 These 10 components and systems are covered in our five core online learning courses:
Each course is a valuable stand-alone pathway, yet together they form a formidable performance improvement system for gaining sustainable advantage through people. These courses together take a holistic approach recognizing that organizational success cannot be achieved by tinkering with one or other component. Just as in the human body all components are linked, so too in businesses. Within each of the five courses, the easy-to-read modules can stand alone, yet together they form a comprehensive organisation effectiveness system. Each module contains examples, summaries, checklists, glossaries and quality standards. Common pitfalls are analysed and there are case studies. Plus there are easy-to-use guidelines for implementing the performance systems.
Sustained success can only be achieved through a totally integrated approach.
Now you can tailor and standardize the systems throughout your organization. With the Sacher Associates performance improvement system, you can standardize all essential performance solutions.
This is a systematic method of improving the performance of your business - and you can standardize one or several of the system throughout your organization.
Whether you operate from one location or have 100 sites, you'll have seamless and standardised quality throughout your business. Your stakeholders will love it. And the benefits will go straight to your bottom line. One of our strengths as a consultancy is our ability to deploy our expertise in written form and by online learning as part of the means to achieve productivity improvement.
And now we utilize modern technology to bring tools and techniques, perfected over the last 25 years, and essential to organisation effectiveness to your doorstep. Use technology to deliver measurable and sustained productivity and performance improvement in new and completely revolutionary ways.
Special Offers
OR
TALK TO US ABOUT A FULLY CUSTOMISED PRODUCTIVITY IMPROVEMENT PROJECT
Book an obligation free clarity call to discuss our programs and your requirements.
Online Access, on our Learning Management System, or yours, to all five Sacher Associates courses:
A Commonsense Approach to Business Planning
Performance Measures Applied
Performance Linked Communication
Success Through Team Performance
Performance Linked Learning
Discover how we can help your business increase productivity and improve performance:
Discussion on consulting requirements
Diagnostic review of your company
Multiple User Access
Access to Sacher Associates exclusive closed Facebook Group
Customised courses and delivery solutions