Join us for breakfast and hear internationally renowned consultant and author Monty Sacher
What do I do On MOnday Morning?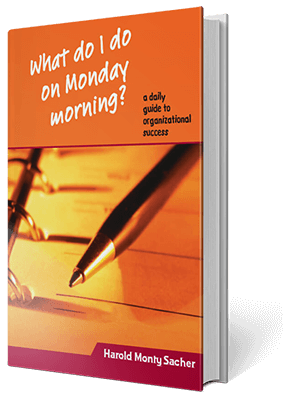 Over breakfast, Monty Sacher will provide valuable insight into the essential components necessary to achieve individual, team and organisational performance.
During this informative networking breakfast, you will learn:
How to achieve measurable and sustainable productivity improvement in any organisation.
What is 'best practise'?
What is the 'invisible germ' that affects every organisation?
What causes performance breakdown?
How to engage and reward employees
Our Clients:







Who is Monty
Sacher?
Sacher is now considered one of the world's leading lights when it comes to managing performance in organizations.

The Corporate Manager
Monty Sacher is an internationally known organisation development consultant specialising in improving performance in a variety of organisations.
Projects have included work with Globally listed companies, Governments, the Military, and medium to small organisations from a wide variety of industries. He has worked with and improved the business outcomes for entities in over 25 other countries. He is the author of eleven books on organisational effectiveness.


Clients have included dozens of global organisations including Mobil, BHP, ABB, Coca Cola, Toll and Willis Towers Watson.
Monty Sacher, one of the nation's foremost business consultants, is a quiet achiever in the engine rooms of top Australian companies, improving planning, productivity, and performance.

Di Sullivan (The Skills Centre)
Our Clients:







Some results our clients achieved from published client case studies include:
Man-hours per Unit down by 23.5%
Unified sense of direction amongst team leaders up 14.4%
Time customers of supply 241% improvement
30% improvement in sick leave
Time lost due to accidents 322 to 33 days
Time lost due to industrial disputes down from 250 to 15 days
Dividends paid to owners increased by $130 million over a 5 year period
Operating expenditure reduces by 23% over a 5 year period
97% of stakeholder responses indicated a high level of stakeholder satisfaction.
Job Satisfaction up by 75%
Special Attendee bonuses


Significant discounts for additional attendees from the same organisation
Free copy of Monty's book
"What do I do on Monday morning?"
Receive an introduction to our coaching and training programs
Testimonials


See what our valued clients say:
This is what we needed!
Sacher Associates told us HOW to solve our problems!

Mossman Central Mill Co.
In my view, the work we have done with Sacher Associates on improving and applying performance measures is the single most important development work our company has or will undertake for a long time.

Angliss Pacific Limited
The business had been set a difficult profit target and the continuing economic downturn, resulting in reduced revenue, reinforced this situation.
The business was able to meet its profit target and return an 11 percent improvement on this target which, in financial terms, amounts to several millions of dollars.

South Eastern Power
Based on years of practical experience, this Masterclass is essential for those responsible for improving productivity and quality, and for everyone interested in gaining an insight and dispelling the mysteries that surround the subject.

Company Director Journal
Monty is an organisational and management expert.
I do not use this word lightly. What he doesn't know about Change Management and the role of Culture in developing successful business outcomes is not worth knowing.
He has delivered increased productivity and profits in some of Australia's toughest work environments. Regularly reviewed in BRW, Monty has passion for what he does and it is positively infectious.

Gene Stark, The Marketing Network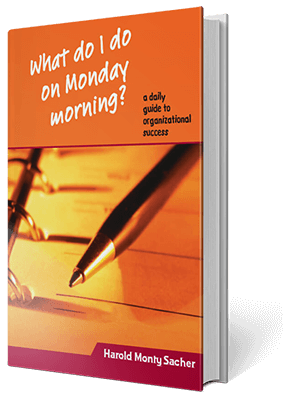 Upcoming Events
Calendar
Upcoming Breakfast Event Dates:
13 May 2022 - Dubai
7:30am-9:00am
20 June 2022 - Melbourne
7:30am-9:00am
14 July 2022 - Dubai
7:30am-9:00am
Contact Monty Sacher for a clarity call to discuss dates and your organisation's requirements, or complete the registration form below to secure your place immediately.
Choose "Contact me to discuss suitable dates" if you would like us to contact you to discuss running a breakfast event for your organisation.